Posted on January 10, 2018
by Jessica Lincks
0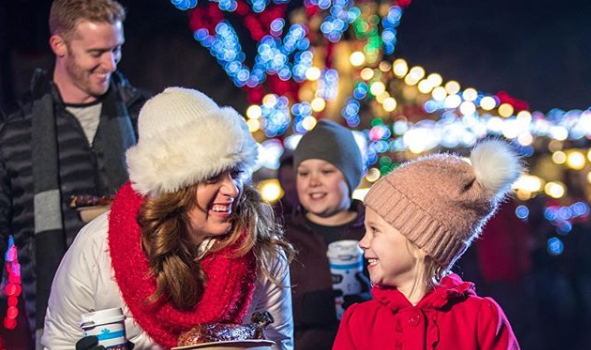 As 2018 begins, we are thankful to have been a part of Kings Island's end-of-year winter celebration. Many of our talent got to participate in WinterFest 2017! It may have been a chilly evening but it was a beautiful night of cookie decorating (and eating), hot cocoa, riding the carousel, visiting with Santa, and walking through all the stunning holiday lights!
Check out some of our talent in the images below!
Talent includes: Jessica M, Bem, I, Pat B, Isaac D, Amy W, Gwen S, Bob H, Samantha G, Mark L, Seth J, Sophia T, Arabella B, Cyrus S, McKinley P, Kainan K, Carol P, Bill L, Barb D, Tyler D, Chris L, Aletha T, Layla K, Jake B, Gisele K
You may have to wait until next year to attend but Kings Island's WinterFest is worth it! Visit their website here to learn more about WinterFest and all the events and activities in between!